The Mattoon Public Library has three different rooms that are open for public use. Two rooms have a charge for use, and one study room is available for free.
Rules and Guidelines

You should book your room at least one week in advance. The earlier you book, the better, because weekends tend to fill up fast.
Rooms should be paid for no later than the day before the event.
Signs, banners, etc. may not be hung on the main doors, stairs, or in the elevator. Any signs or notes will be removed by staff. Please make sure invitations say something similar to "located in the Lower Basement of the Mattoon Public Library."
Alcohol, smoking, and drug use is forbidden on Library property.
By state and federal law, business meetings and contract negotiations may take place at the library, but not sales events. This includes home consultant parties or home consultant shows at other events, such as a baby shower or bridal shower.
The rooms are only available for use during the Library's business hours.
 Your group can be allowed to enter the building once a staff member lets you in the building, which can be as early as 8 AM.
A staff member must be in the building during the time the meeting rooms are in use. Upon rare occasions, the Library Director may give permission for room use after hours. This privilege is usually reserved for other non-profit organizations.
Events may spill out into the hallways or the rest of the Library as long as attendees is not disruptive to other events or everyday patrons.
Children visiting the Children's Department during an event must be accompanied by an adult.
Renters are responsible for cleaning up after their event. They must set up tables and chairs and at the end of the event, wipe down tables, and put away both tables and chairs. All trash must be put in the trashcan.
Any food or ice left in the refrigerator overnight becomes property of the Library.
Any and all decorations must be hung with removable poster tape or command strips. Post-its and post-it poster paper/boards are permissible. Use of any other adhesive products on the walls or doors will result in a $500 fine to the original renter.
How to Rent
To rent a room, fill out the Room Rental Request form or contact the Library.
The Library calendar has all events for the Library listed and all uses for private events.  Please check with the calendar to know if rooms are already reserved or not for your preferred date. Community Room Private Events are reservations for our Community Meeting Room and are shown in yellow. Kinzel Room Private Events are reservations for the Kinzel room and are shown in light teal.
We can book a room for more than one person a day.
Refunds
If you need to cancel your meeting room rental, please call the Mattoon Public Library. Those who have already paid their rental fee are entitled to a refund up to four days before their scheduled event. Those who cancel their room after the four day period will not receive a refund. All refunds will be made by check to the person whose name and address are in our booking records.
Due to Library money policies, it may take up to four weeks to get a refund.
The Community Room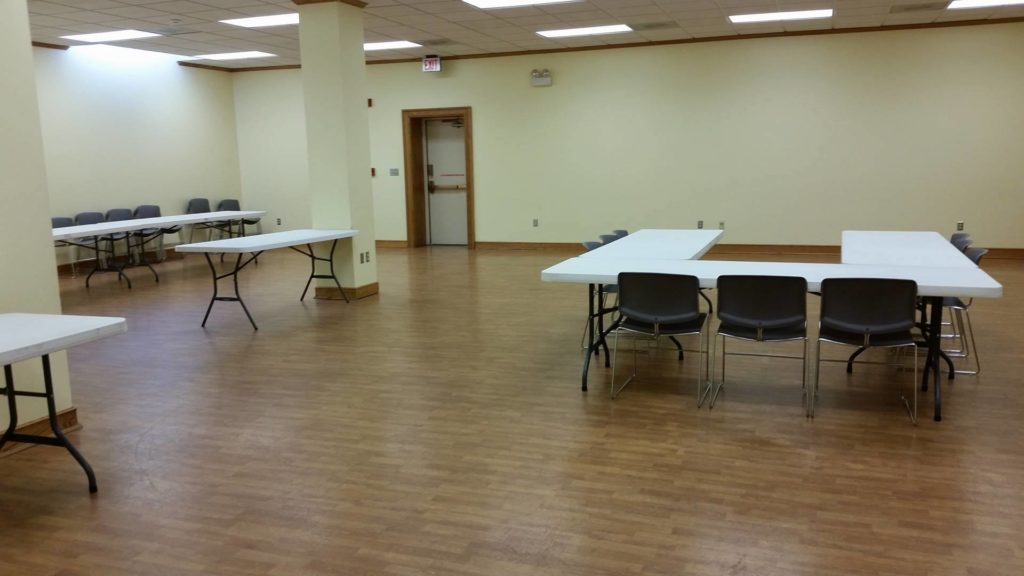 Room occupancy:
Chairs only: 125
Tables and chairs: 80
Rent:
$35 per event per weekday
$45 per event per day on weekends (starting in 2018)
Amenities:
Large multi-purpose room
Small kitchenette

Refrigerator
Microwave
Sink

Configurable seating

12 8′ long tables
10 6' long tables
6 6' long wooden folding tables
1 circular table
80 chairs

Podium
The Kinzel Board Room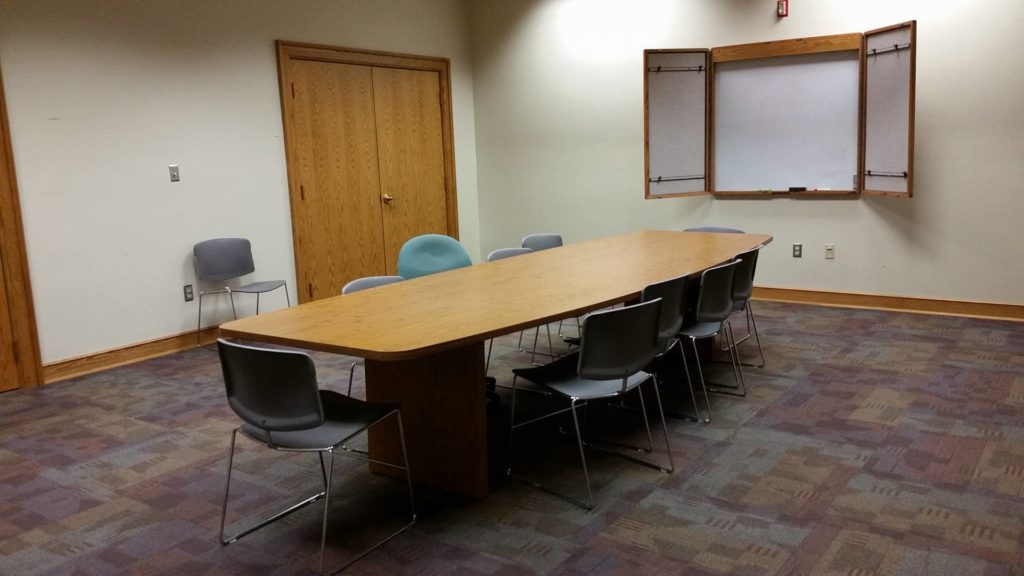 Room occupancy:
Rent:
Amenities:
12' center conference table (can not be moved)
White Board
Swivel chairs
Sink
The 1903 Room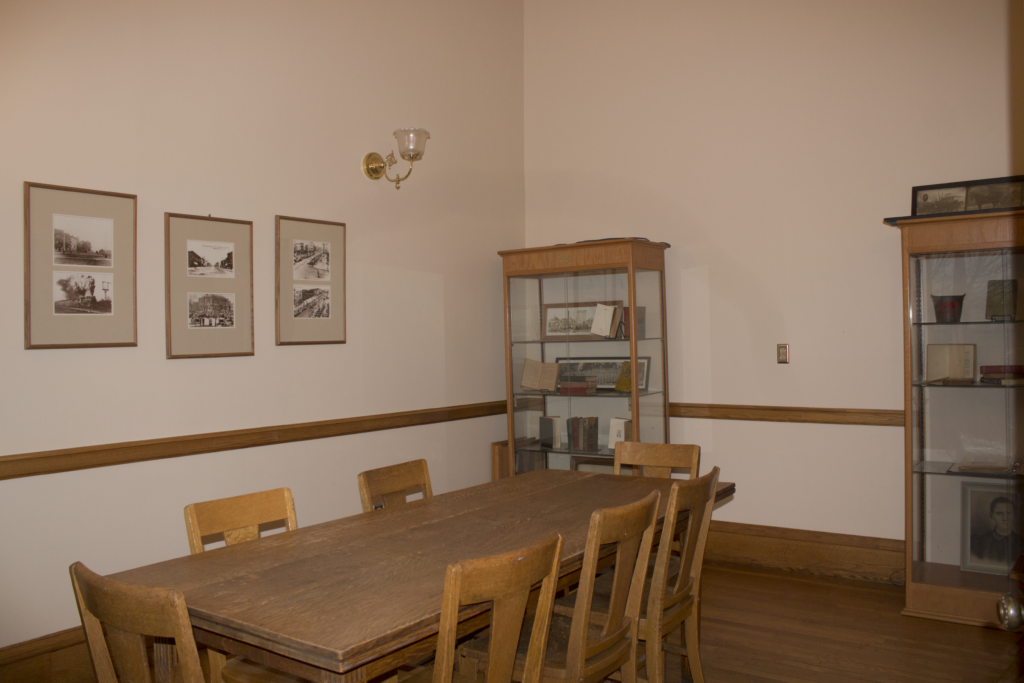 The 1903 Room is the quiet study room located at the top of the original stairs on the second floor. Anyone may use it at any time, but scheduled patrons get priority. If the room is occupied by someone not on the official schedule, they may be asked to leave for the scheduled group.
This room does not open until 9:00 AM. No special permission will be given for early admittance.
Like the Children's Department, this room closes 30 minutes before the rest of the Library.
Room occupancy:
Rent:
Amenities: